Solution-Oriented Criminal Defense Leaving Nothing To Chance Put a Former Prosecutor on Your Side
At Your Side the Whole Way
Serving Clients in Attleboro & throughout the Greater Boston Area
Your case is our priority, and we know the value of thorough research and case-planning. Our clients know us for our commitment to transparent, clear, and timely counsel, and we are not afraid to stand up and fight for their rights in every situation. Building a strong case is about more than knowing the law—it's having the attitude that wins cases. Our strong track record of results speaks for itself. We understand the strategies that work when fighting for your rights. With us on your side, you can expect a strong advocate in your corner who can give you the counsel you need to move forward with confidence. We are in your corner, no matter how desperate or challenging your situation may seem. Don't fight your case alone. Call Brian D. Roman, Attorney at Law today or contact our firm online to schedule your free consultation and begin planning your case.
Criminal Defense Cases
Fierce Advocacy You Deserve
"If you want a good lawyer you can trust - hire Brian!"

I hired Brian back in Feb 2022 only had been to Boston one time in my life and had an unfortunate situation happen to me. From the start he worked hard for me on my case & got it dismissed!!! I was so lucky and happy to fully trust and depend on someone I didn't know personally to defend me and help me get out of the mess I was in. If you want a good lawyer you can trust - hire Brian!

"Compassionate, Skilled, and Personable"

Brian is an excellent attorney. He did his research for my case; and counseled and guided me on the dynamics involved.
Attorney Brian Roman is compassionate, skilled, and personable. I highly recommend him; and am grateful to him for everything he did.

"I highly recommend him."

Went out of his way to help me while I was traveling for work. Kept in contact with me and kept me updated. Also very understanding and friendly. I highly recommend him.

"It was a masterpiece moment that left no chance for error."

I was very concerned about having to face off with one of the most devious, scandalous, pathological liars I have ever met. This person made outrageously fictitious claims against me and even brought two witnesses, whom I had never met or seen. I didn't have to say a word. I watched Attorney Roman methodically dismantle the opposition; and back them into a corner with their own lies, while using the law to convince the Judge to throw them and their fictitious complaint out of the Courtroom. It was a masterpiece moment that left no chance for error. He closed the case tight as a drum!
Meet Your Attorney
Brian D. Roman
Do you know what you can expect from your lawyer in court? With experience as a defense attorney and a former prosecutor, Attorney Brian D. Roman has almost 20 years of courtroom experience. From his offices in North Attleboro, he represents clients throughout Southeastern Massachusetts and Rhode Island in criminal defense, family law, employment law, and personal injury cases. Mr. Roman always answers his phones. He responds promptly to all calls and inquiries.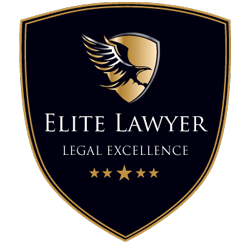 What Sets Us Apart?
6 Benefits that Give Your Case the Advantage it Needs
Strong Relationships within the Court System

Results Driven. Proven Track Record

Legal Service in Massachusetts & Rhode Island

24/7 Availability

Nearly 3 Decades of Experience

Former Prosecutor