Solution-Oriented Criminal Defense Leaving Nothing To Chance Put a Former Prosecutor on Your Side
At Your Side the Whole Way
Serving Clients in Attleboro & throughout the Greater Boston Area
Your case is our priority, and we know the value of thorough research and case-planning. Our clients know us for our commitment to transparent, clear, and timely counsel, and we are not afraid to stand up and fight for their rights in every situation. Building a strong case is about more than knowing the law—it's having the attitude that wins cases. Our strong track record of results speaks for itself. We understand the strategies that work when fighting for your rights. With us on your side, you can expect a strong advocate in your corner who can give you the counsel you need to move forward with confidence. We are in your corner, no matter how desperate or challenging your situation may seem. Don't fight your case alone. Call Brian D. Roman, Attorney at Law today or contact our firm online to schedule your free consultation and begin planning your case.
Criminal Defense Cases
Fierce Advocacy You Deserve
"Good listener; very helpful"

Attorney Roman listened to my problem tonight and shared with me a legal fact regarding tenant /landlord relationships! I highly recommend attorney Roman for all your legal problems! I will seek out his services if necessary!

"Brian is just the guy you need..."

I hired Brian for a situation that had up to a year and a half of my freedom on the line. Sometimes life gets you in a position where you need someone who knows the law and his way around a courtroom. Brian is just the guy you need in a situation like that! Brian went right to work on my case as soon as I hired him. I couldn't be happier with the end result and his knowledge and hard work paid off because I was able to keep my freedom and get some serious charges dropped . I would certainly hire him again if I needed to and would recommend him to anyone who found themselves in a tough situation.

"Would call on a regular basis with updates or any news he had heard"

I was a minor who had gotten into a little bit of trouble, and that's how I met Brian. He was hired to help me with my case and he did an excellent job. Most lawyers just talk for you and that's it, but Brian always kept me in the loop. He would call me on a regular basis with updates or any news he had heard of. He also kept what we talked about between us and not with my family which to me is a huge trust factor. He also helped me beat both cases and still keeps in touch to see how I'm doing today. Overall great attorney and I would definitely recommend him.

"Mr. Roman is able to negotiate in his client's best interest."

Attorney Roman couldn't be more professional in all aspects of the legal profession. He's very honest which is sometimes not what a client wants to hear but which is essential to dispose of a case in a fair manner. He has the respect of the prosecution and the judge or jury which is important as one sees too many times an adversarial relationship which eventually hurts the client. Mr. Roman is able to negotiate in his client's best interest while at the same time having meaningful negotiations with the prosecution. Obviously, he is extremely intelligent and experienced and it shows in his presentation to all in the court. I would highly recommend Brian Roman in any case, criminal or civil, and am sure the client will not be disappointed.
Meet Your Attorney
Brian D. Roman
Do you know what you can expect from your lawyer in court? With experience as a defense attorney and a former prosecutor, Attorney Brian D. Roman has almost 20 years of courtroom experience. From his offices in North Attleboro, he represents clients throughout Southeastern Massachusetts and Rhode Island in criminal defense, family law, employment law, and personal injury cases. Mr. Roman always answers his phones. He responds promptly to all calls and inquiries.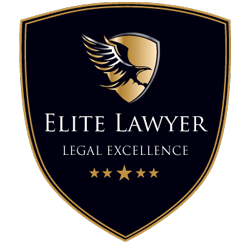 What Sets Us Apart?
6 Benefits that Give Your Case the Advantage it Needs
Strong Relationships within the Court System

Results Driven. Proven Track Record

Legal Service in Massachusetts & Rhode Island

24/7 Availability

Nearly 3 Decades of Experience

Former Prosecutor